For as long as most of us can remember, the monopoly of the Yellow Pages dominated small business advertising budgets and your YP rep laughed all the way to the bank. Their unique advantage was that consumers habitually used the Yellow Pages to find just about any and every product or service. Consequently, small businesses had no choice but to be in "the book" and pay their outrageous rates.
But today, the information age has changed the way that consumers operate.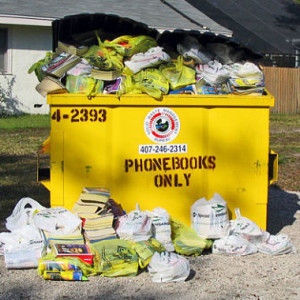 Ask yourself, when was the last time you pulled out the yellow pages to find a good restaurant to go to? Or to find a plumber?

If you're like most people you went to the internet instead.
The question is: if you're a business owner, does your marketing spend reflect that fact?
The fact of the matter is if you want your business to be found by people in your community who are searching for your products or services, then you have to be properly positioned on the internet. That means your web site, Google Places listings, and other marketing messages need to be findable on the internet when customers are looking for the product or service that you offer.
Here are a few tidbits that prove the point:
97% of consumers use online media to research products and services in their local area
97% of American internet users use the internet to shop of which 57% characterize their behavior as shop online, purchase offline (NPD Group)
90% of online commercial searches result in offline bricks and mortar purchases (comScore)
82% of local searchers follow up offline via an in-store visit, phone call or purchase (TMP / comScore)
80% of budgets are spent within 50 miles of the home (DMA)
74% of internet users perform local searches (Kelsey Group)
73% of online activity is related to local content (Google)
66% of Americans use online local search, like Google local search
61% of local searches result in purchases (TMP / comScore)
54% of Americans have substituted the internet and local search for phone books (comScore networks)
35% of all searches are local (DM News)
25% of internet searches have a purely local, commercial focus (Kelsey-Bizrate)
Here's a cute video that talks about the death of yellow pages: