Glamorous web sites that aren't found don't create new customers. Period. Conversely, websites and other marketing messages that get found generate new business.
Attract new customers
Build your Brand
Increase Revenue

What is Local Internet Marketing?— Local Internet Marketing is suited for businesses who need targeted marketing in their local town or region. For example, a San Diego chiropractor is only interested in new patients from the local area and would not benefit from being #1 in Google for chiropractors nationwide.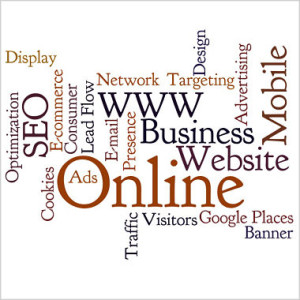 SEO (Search Engine Optimization) is different for local marketing. Yes, you still want to be on the 1st page of the organic search results for your primary keywords, but you also want to be in the "Lucky 7 Pack" on Google maps. That's the "sweet spot" for consumers that comes up above the organic search results AND above the fold! Many consumers assume that if your business is at the top of Google it must be the best. Now, we know that isn't always true. However if you ARE one of the best in your field, you aren't doing your business OR your potential new customers any good if you can't be found on the 1st page of Google.
There are lots of web design companies out there, but many aren't great at SEO (Search Engine Optimization.) There also are lots of SEO companies out there, that may be good at SEO, but they don't know how to get you in the Lucky 7 sweet spot on Google. We do! It takes a special multi-faceted approach that nets great results!
Will Local Search Marketing Work for your type of Business? After you request your Free Consultation we will evaluate your specific needs and local market to determine if our local business marketing program is the right solution for driving highly targeted local customers (or patients) to your site.
Local Marketing lends itself to the Professional Services:
LAWYERS, DENTISTS, CHIROPRACTORS, PLASTIC SURGEONS, DOCTORS & CPA's
Also extremely effective for businesses providing Home Services:
REAL ESTATE, PLUMBING, HEATING, HVAC, ROOFING, REMODELING, CONTRACTORS and LANDSCAPERS